For those of you who have not heard about digital Nomads let me tell you about it. Basically digital Nomads are a bunch of people that travel around the world whilst working. As long as there is an internet connection, the life of a digital nomad is OK!
Therefore most digital nomads have actually learnt to travel in places that have good internet connections. This is because most of them work online. The kind of jobs that digital nomads work are freelance writer, photographer, journalism, graphic designers, Software engineering, web development and other soft skilled jobs. Most digital nomads first develop a steady income before venturing into the field. Some give up along the way. This can be attributed mostly to the financial stresses and cost of living associated with a digital nomad lifestyle.
Digital Nomad lifestyle in Chiang Mai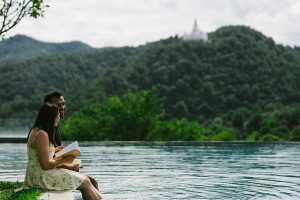 Chiang Mai has invented itself as the digital nomad capital of the entire world. When most people think of digital nomads they imagine Chiang Mai in Thailand. The reason why Chiang Mai has become so popular among digital nomads is due to the high quality of living at an affordable cost. You can stay in an affordable one bedroom condo for just 300 USD per month. The food is also affordable as well. Don't expect to spend more than 300 USD a month in this city on food.
Digital nomad lifestyle and tourism
When some people decide to venture into a digital nomad life style they think it will be exactly like being a tourist. However the realities are quite different, although there are similarities. Digital nomads and tourists basically live in the same cities. The unfortunate truth is that digital nomads have to work whilst traveling around the world. This means that there is little time site seeing. Work always fills up one's schedule.